The Best Custom Boat Lines, Custom Colored Ropes, & Special Assemblies made to Your Specifications
Have Fun with Our Custom Rope Mixer. We offer 5 Customizable Rope Patterns.
See Notes 1 thru 6 on ROPE COLORS webpage regarding restrictions and minimum footage requirements
[more]
Instructions
Step 1.
Select 1 of the 5 patterns below, and then click on the color swatches to change colors.
Step 2.
Click on any square to cycle through the colors. Click on any circle to choose a specific color.
Custom Camouflage Rope Colors-Hunters Camouflage, and Ocean Commotion.



Endless custom color rope combinations are possible.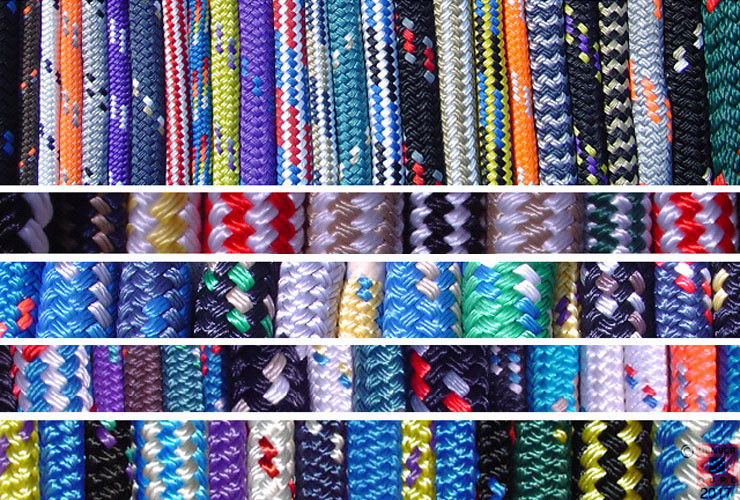 ---